News
The latest in
EXEDY Friction Material News.
07/23/2015Topics
EXEDY Friction Material awarded for its sixth year in a row by the government of Thailand
EXEDY Friction Material (Thailand) was awarded by the Thai Ministry of Labour as a company with excellent environment, health and safety (EHS) management.
The awards ceremony was held at the Bangkok International Trade and Exhibition Centre on July 2, 2015, where a total of 551 companies were awarded. This is the sixth time that EXEDY Friction Material has been awarded since 2010.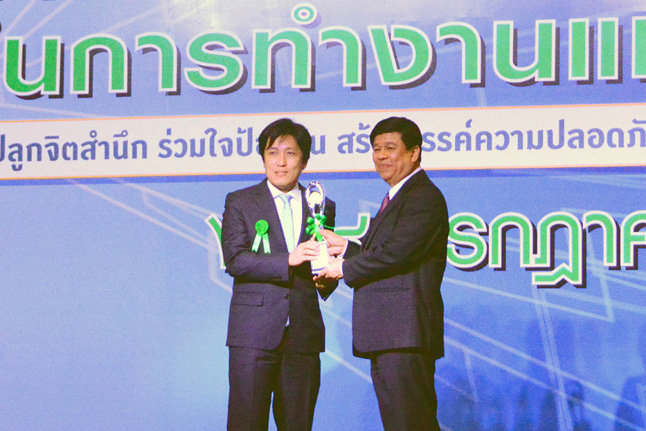 Before the ceremony was held, Tomoaki Goto, the president of EXEDY Friction Material, as a representative of the Labour and Safety Club of Thailand, passed a donation to Princess Chulabhorn Walailak of Thailand.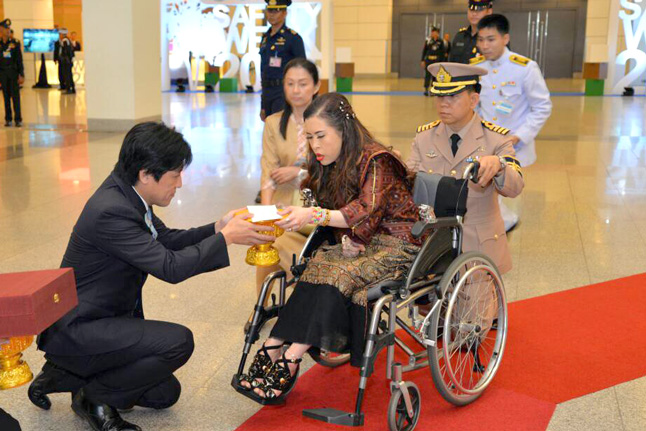 In addition to this ceremony, the 1st Schools with Excellent EHS Awards Ceremony was held on July 4, 2015.
EXEDY Friction Material participated as a guest of honor, and prepared a booth for the Making Our Schools Safe Project.