News
The latest in
EXEDY Friction Material News.
05/11/2016Topics
EFM was one of 28 companies awarded by the government of Thailand for its contributions to safety at the Thai Safety Day Awards
On May 9, 2016, EXEDY Friction Material was the only Japanese company in Thailand to be awarded for its contributions towards safety activities at the Safety Day Awards, which was held at the Institute of Occupational Safety, Health and Environment at Work Chan.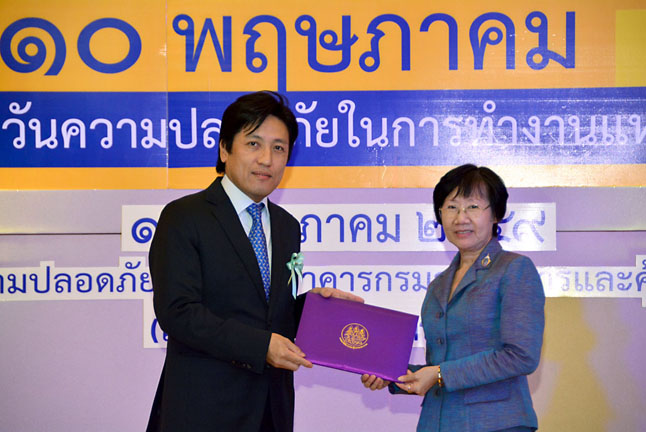 This event was held to look back on the accidents that had happened to companies such as Kader Industrial, as well as to increase safety awareness among employees so that accidents like this do not occur while on duty. Attendees offered up prayers to those who lost their lives during these accidents at the event's Buddhist memorial service, after which a conference was held on new safety laws and safety practices.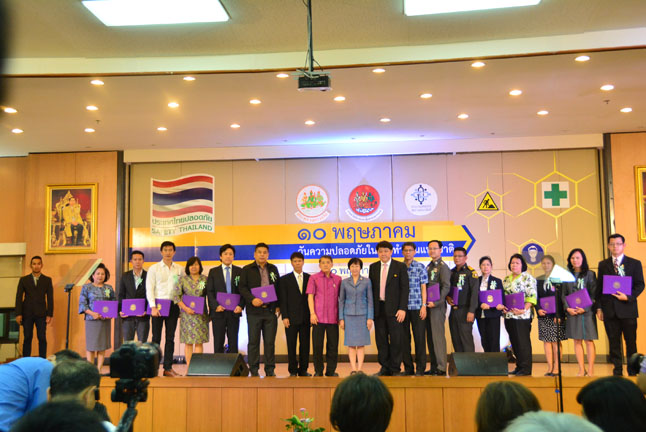 EXEDY Friction Material was one of 28 companies that received an Award for Excellent Safety Countermeasures in Factories, and EFM President Tomoaki Goto was given the award by the Deputy Director-General Pannee Sriyudhsak of Thailand's Department of Labour Protection and Welfare. A discussion was also held regarding workplace accidents, along with a talk on safety management delivered by the Thai Minister of Labour, General Sirichai Distakul.